Full or Exclusive Planning
Select the Planning Package that fits best to your needs and leave all the rest to us
Planning Services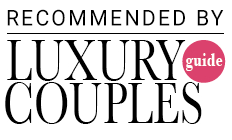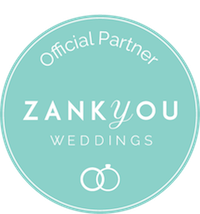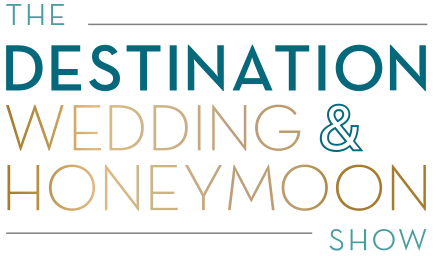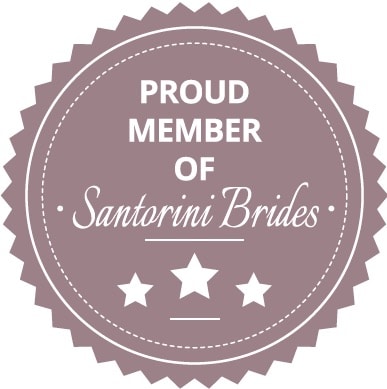 Your Destination Wedding is now just a few clicks away with Naido Wedding Experts
We are the central "one stop shop" for destination wedding couples looking to tie the knot in beautiful Greece. Let us help you through the vast pool of choices and options available by tailoring your special day plans to exactly what you want!
To Konstantinos and the NAIDO Weddings team
What can I say, it was the most amazing day, more than I could have ever imagined. Beautiful!
You have done so much for us over the past 2 years. From the first initial contact you were very proactive and positive, organised all our first venue visits and answered my 100s of random questions.
You have put up with me changing my mind, what's app messages being sent late at night and constant re-questioning of everything. You put me in touch with some lovely vendors of which all played a massive part of our wedding – we couldn't have asked for more.
It was so nice to see that after 2 years of planning it all came together so well on the day – it was just perfect.
Thank you so much for all your hard work and support
We got married in Sifnos this september after 2 years of planning due to Covid.
the NaiIDo team was with us guiding us through every step since the first day and helping us navigate every detail.
We had the most spectacular location and services handpicked by them and it was possible to plan and manage completely remotely (we live in London) only because of the exceptional way their team of suppliers works together , tightly managed by NAiIDo.
We had 150 people travelling to the island from all over the world and we can wholeheartedly say nobody believes that we had zero headaches to manage – we just sat back and saw our vision come to life! Just exceptional!
My husband and I had no doubts we wanted to be married in Greece. We were so lucky to find Naido.
They were great from start to finish. We worked closely with Konstantinos, who knew exactly what needed to be done and when, and helped us plan with as little stress as possible, finding the best options to create our dream vision within our budget Not only were Naido great in the planning process, but Konstantinos and Anna were there with us on the day making sure everything ran as smoothly as possible and ready to step in and resolve any issues if they should come up.
We are very grateful to the Naido team for their expertise, personal approach and for helping us organise the most incredible wedding.
Our guests still tell us this was the most incredible wedding they'd been to and so much of this is thanks to Naido.
Thank you for creating not just a wedding, but a wonderful experience and memory we will treasure forever.
We want to thank Konstantinos and his team for the most incredible day of our lives!
The lead up to the wedding he helped us as much as possible, finding the best quotes and suggesting loads of ideas (our favourite was the synchronised swimmers!) Nothing was too much or too big of an ask and he was super helpful.
He also helped us to organise the day before and after, which was so much fun and our guests had a fantastic time.
The actual day of the wedding was honestly the best day ever, it could not have run any smoother.
The band he secured for us were so much fun, but also so was the DJ. We all danced all night!
The decoration was beautiful! A huge thank you, it will be difficult to ever top this day!
I want to thank you and all your team for the amazing work you put in to ensure our wedding was the best day ever! 
Right from the first conversation nothing was too much trouble and you were there whenever I needed you!
All recommendations were incredible and everyone had the nicest of words to say about you! 
I am truly grateful and extremely glad I found you to plan my wedding! I would recommend you to anyone wanting to have their dream wedding in Greece or one of the Greek islands!!! You didn't disappoint me once!! 
Again thank you from the bottom of my heart!!
We are both overwhelmed with the whole wedding, it was so perfect and we couldn't have done any of it without you.
Thank you so so so much for all your hard work and help bringing my vision to life, I've had so many compliments and nice words about how perfect it was and I keep saying I couldn't have done it with our Konstantinos, so thank you!!!
What a whirlwind of a journey since the beginning of 2019.
Konstantinos and the Team at Naidoweddings were a pleasure to work with throughout.
Weddings can be stressful at the best of times, let alone during a world pandemic of postponements and cancellations galore.
I couldn't have had a better wedding planning team!
Such attention to detail with advice and guidance the entire time, allowed for our plans which extended year upon year to become our reality.
From the bottom of our hearts, we cannot thank you enough for all your help. I would highly recommend this specialist team without any hesitations.
Konstantinos and the NAI DO team went above and beyond to make our wedding day beautiful! Planning a wedding from another continent is difficult, but with their help, we did it!
Staying on budget was important to me, and they gave me the best quotes to ensure that it we did!
On the day of the wedding, I was going through a range of emotions, and the coordination team comforted me.
I'm so amazed by their stellar service, that if I ever have another event in Mykonos, they will be the first persons I reach out to!
I highly highly recommend this team! They brought every aspect of my vision to life and because of them, I had my dream wedding in Mykonos!
The communication was amazing and they had all the resources for our destination wedding. They all went above and beyond what we expected. We would highly recommend them. Love these guys!
I would recommend them to everyone getting married in Greece. Your help made our experience unforgettable and extremely memorable, to us and our guests! THANK YOU! I would rate you 20 stars over 5 ! Konstantinos was the definition of helpfulness and professionalism!
Thank you to NAI I DO Destination Weddings for coming along the journey with us and supporting us through the very hard times. If anyone needs a planner I couldn't recommend them enough.
Just want to say a HUGE thank you for all the hard work in making sure that all our needs and wants for our wedding were met. You went above and beyond making sure that we had the best, for me it truly was a dream come true. We recommend them 100% to anyone wanting to get married in Greece.